World of Final Fantasy – Guia de Treinamento para os Primeiros Passos.
Olá. Algo que encontrei da última vez quando joguei no PS4, ainda funciona, mas parece que eles aumentaram as chances de encontrar o Zapt / Fritt / Bablizz, então será bem difícil.
---
Outros guias World of Final Fantasy
---
Guia
Certifique-se de ter Copper Gnome e Moogle ou Floating Eyes em suas pilhas e jogar normalmente até que você limpe Saronia Harbor.
Treine seu Gnomo de Cobre para o nível 10, transfigure-o para Mithril Giant e aprenda a habilidade Smash. A próxima coisa que você quer fazer é aprender o Flutter do Moogle ou do Floating Eyes.
Uma vez que você tenha conseguido ambas as habilidades, vá para a Nebulosa do Nether, vá para o mapa onde você encontrou Shiva / Ifrit / Ramuh, vá para baixo e mate o pedregulho, então Flutter do outro lado.
Comece a treinar lá, não seja mesquinho e apenas use suas poções. Toda vez que você limpa uma onda, você deve estar recebendo um nível se você estiver no nível 15-16. Volte para o save crystal para regenerar e depois repita. Continue repetindo até atingir o nível 20+ ou qualquer número que você se sinta confortável.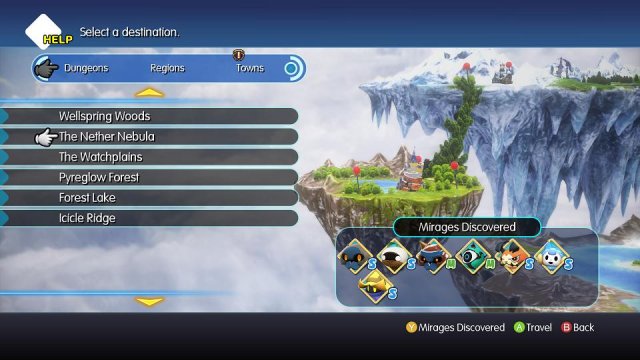 Fonte gentleman0824